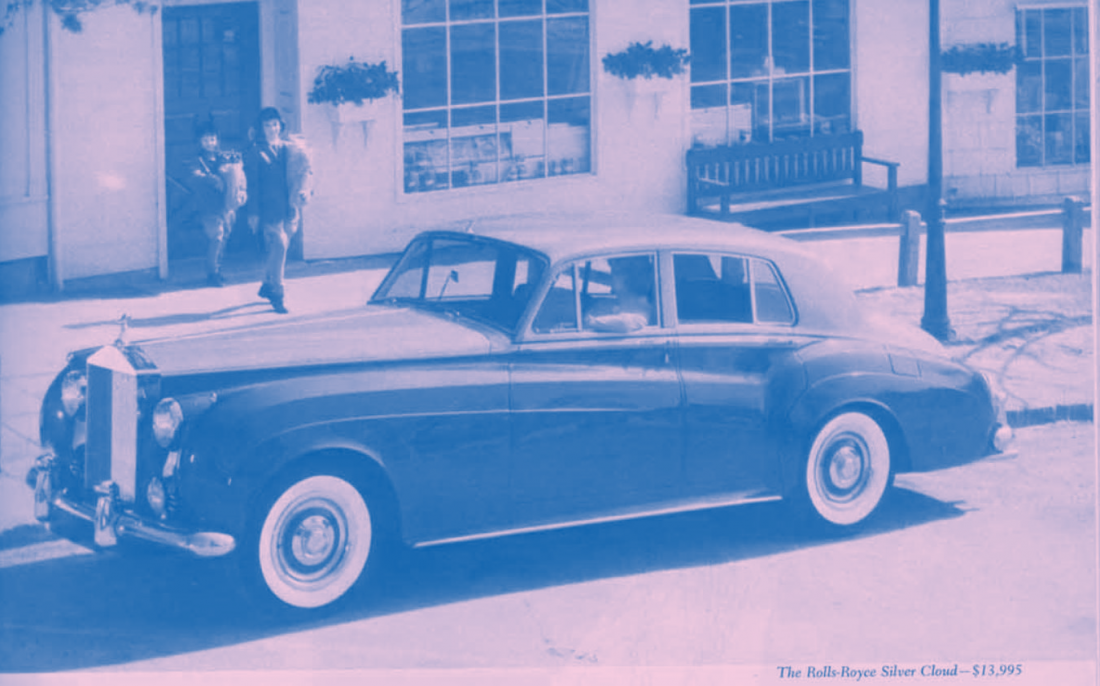 Sterke staaltjes storytelling uit de jaren zestig
Ook in 1950 kenden reclamemakers de kracht van het verhaal. Sterker nog: sommige verhalen zijn inmiddels onderdeel geworden van een nieuwe waarheid. Als dat geen sterk staaltje storytelling is… 
Vraag eens aan een vriend of vriendin of zij een tip hebben voor zeep die een droge huid tegengaat. Grote kans dat ze je Dove aanraden. Al sinds 1957 adverteert Dove met de boodschap dat zeep je huid uitdroogt, maar dat Dove je huid hydrateert tijdens het wassen.
David Ogilvy
'Is er ook maar één reclamebureau die deze man in zou huren? Hij is 38 jaar, heeft geen werk en geen afgeronde opleiding. Hij heeft gewerkt als kok, huis-aan-huisverkoper en boerenhulp. Hij weet niks van marketing en heeft nog nooit een advertentie geschreven.'
Zijn werkwijze is goud waard, zo blijkt. Grote namen als Dove, Rolls Royce, Saab, Shell en Schweppes kloppen bij hem aan voor succesvolle campagnes. Voor die campagnes hanteert Ogilvy steevast dezelfde aanpak. Een aanpak die ook bijna 60 jaar later nog zijn vruchten afwerpt.
Wat kunnen wij leren van David Ogilvy
Ken je product
Voor de campagne van Rolls Royce dompelt Ogilvy zich drie weken onder in alles wat met de auto te maken heeft. Hij ontleedt de auto minutieus, spreekt met monteurs en rijdt kilometers rond. Het resultaat is wat Ogilvy later bestempelt als zijn favoriete slogan: At 60 miles an hour the loudest noise in this new Rolls-Royce comes from the electric clock.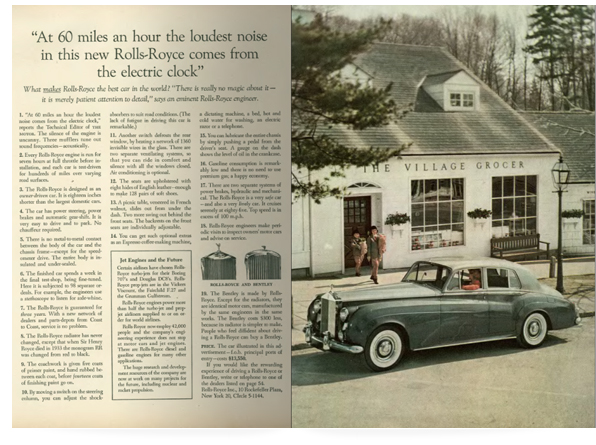 Besteed de meeste tijd aan de boodschap
Ogilvy gaf grif toe dat hij de meeste tijd stak in het bedenken van de sterke titel:
'On the average, five times as many people read the headline as read the body copy. When you have written your headline, you have spent eighty cents out of your dollar.' (Confessions of an advertising man, David Ogilvy, 1963)
De titel vulde hij vervolgens aan met interessante feiten en inkijkjes in de technologie, zoals een kader over jetmotoren en de toekomst. Hoe meer tekst hoe meer je verkoopt, was zijn overtuiging. Daarbij verplaatste hij zich perfect in de doelgroep en wat voor hen belangrijk zou zijn. Ook besefte hij zich goed dat korte, heldere zinnen belangrijk waren om het lezen prettig te houden.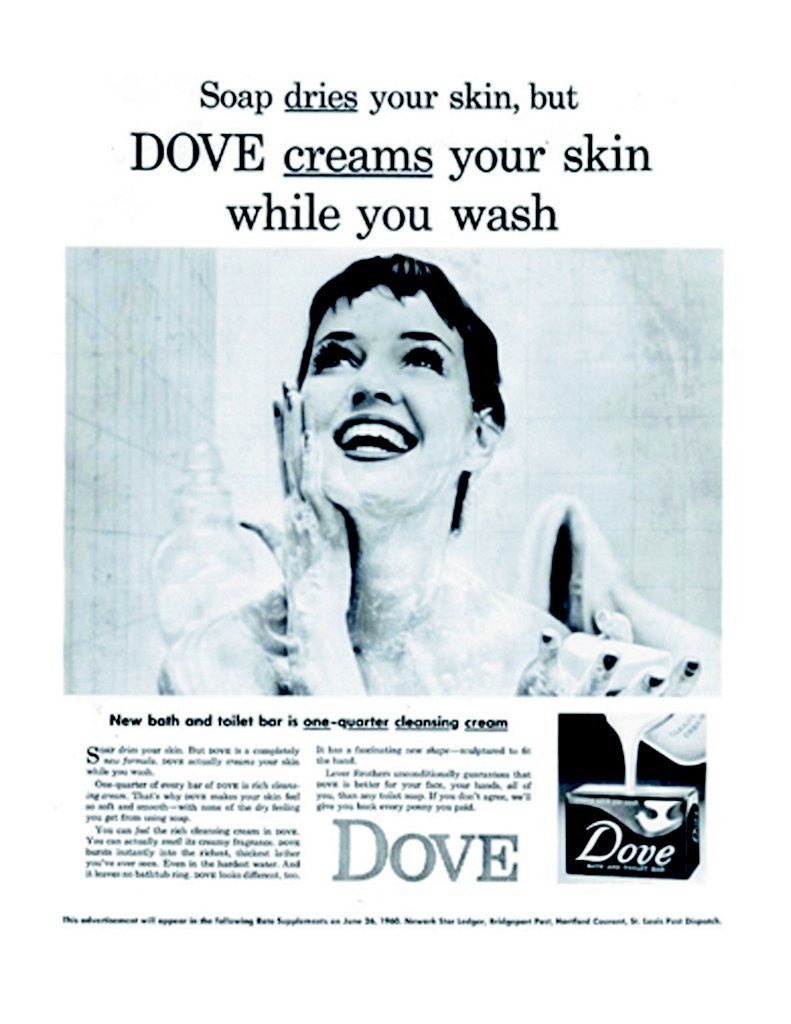 Prikkel je doelgroep
Niet alleen in de advertentietekst stond de consument centraal. Ook over de foto of afbeelding dacht Ogilvy goed na. Dat betekende overigens niet dat op elke plaat een persoon te zien was. Voor bijvoorbeeld aanstekerfabrikant Zippo stapte Ogilvy daar vanaf. De plaat wekt ook vandaag nog nieuwsgierigheid op. En dat is precies wat Ogilvy voor ogen had: '[The reader] glances at the photograph and says to himself, "What goes on here?" Then he reads your copy to find out. This is the trap to set.'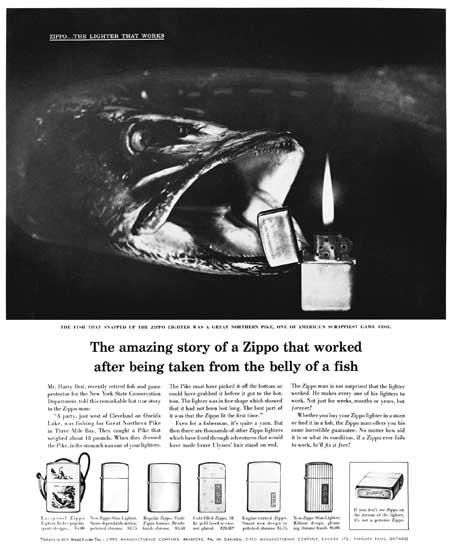 Tips van Ogilvy:
Samengevat zijn er enkele mooie lessen te trekken uit de advertenties van Ogilvy.
verdiep je in het product dat je wilt verkopen
verdiep je in de doelgroep en hun wensen en interesses
verreweg de meeste tijd gaat zitten in de eerste zin
soft selling met tekst en uitleg scoort toch nog altijd het beste
zet een 'val' met beeld en tekst die de lezer nieuwsgierig maken, de beloning staat verderop in de tekst.
Overigens bleek enkele jaren later dat de marketingboodschap 'Rolls-Royce heeft de stilste auto's' voor veel mensen waar was: Ford lanceerde toen een campagne waarin zij beweerden nog stillere auto's te produceren dan Rolls-Royce. Nieuwsgierig? Bekijk hier de video.
Leestip:
Ogilvy on advertising – 'I hate rules'
The theory and practice of selling the AGA Cooker is de verkoophandleiding die Ogilvy schreef in zijn tijd als vertegenwoordiger bij AGA (gratis download).